Blog: Half Term Transformations
How to update your growing child's bedroom with our cool light fittings.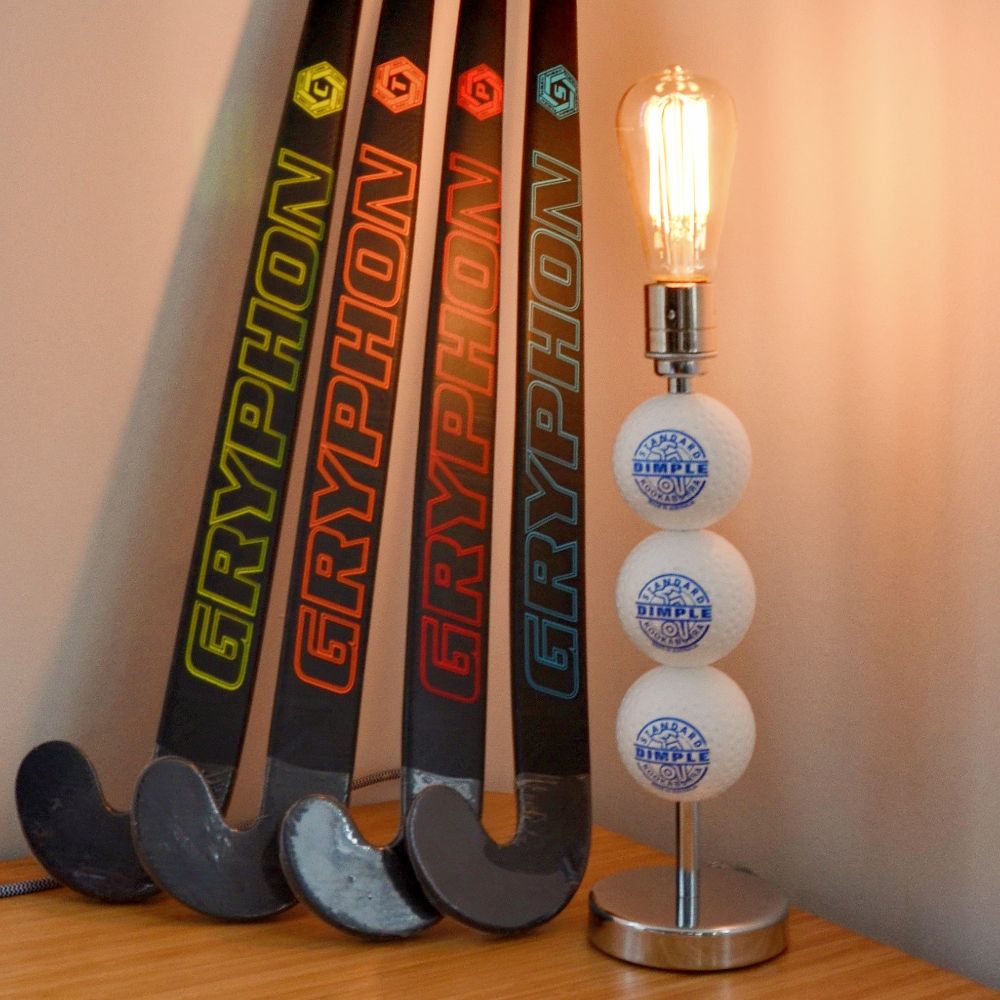 When the Lego Ninjago alarm clock lamp just isn't cutting it for you or your teenager anymore, (yay!) it's time to invest in some seriously stylish bedroom lighting that has a playful but cool edge. This half term we've been thinking about older children's bedrooms and we've had a great time coming up with ideas for unusual light fittings, and one thing that lends itself particularly well is sporting equipment. Not only does it look great in a teenager's bedroom, but it won't look out of place in a more adult setting either! One of our favourites (because of its sleek lines) is this statement cricket helmet...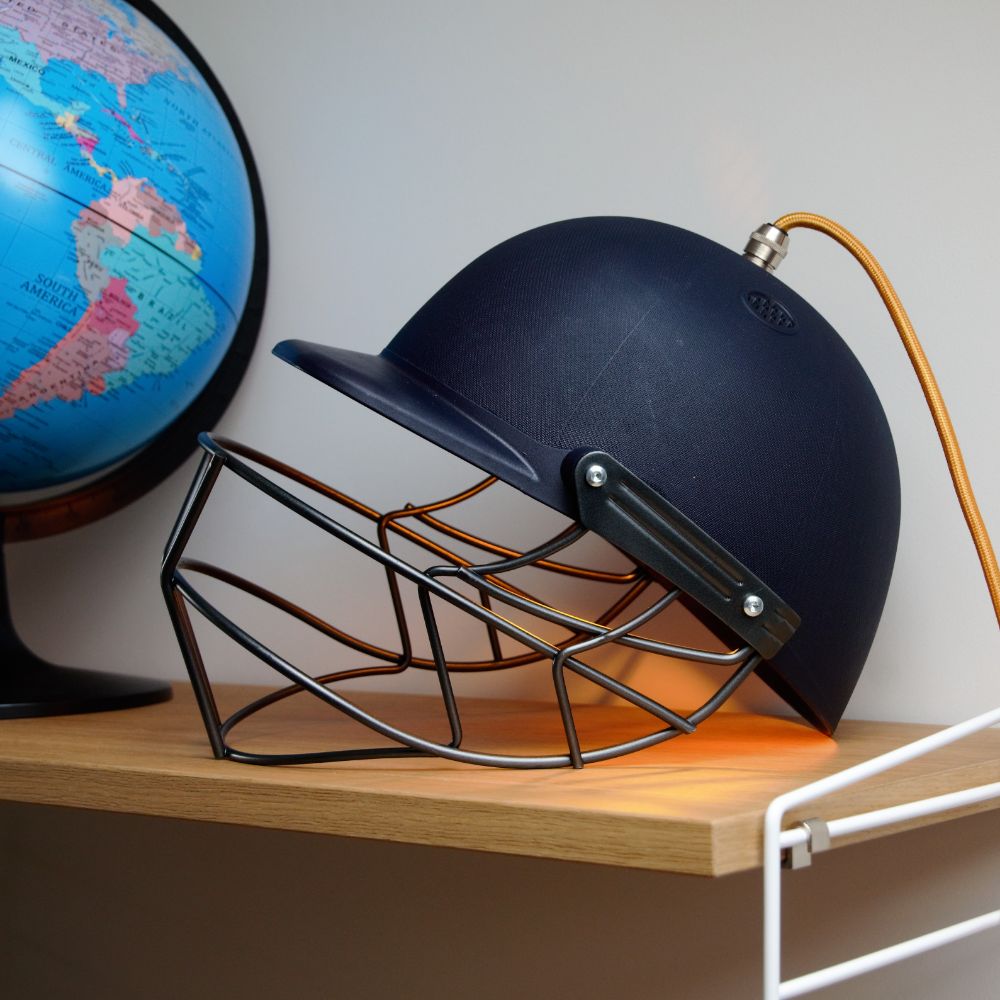 This Tennis Ball fitting is a fantastic way of injecting a bright pop of yellow into a scheme...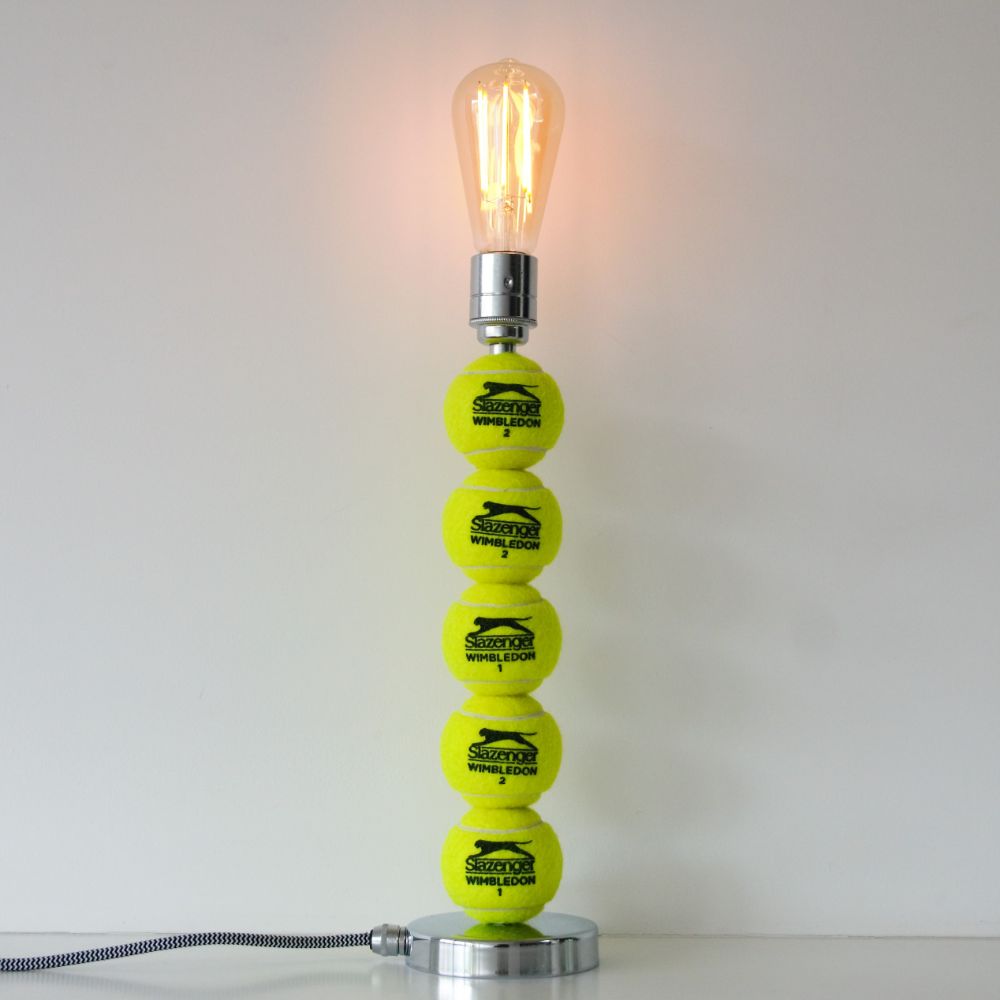 or place this light fitting into your teenager's bedroom and they're sure to be BOWLED over…(groan!).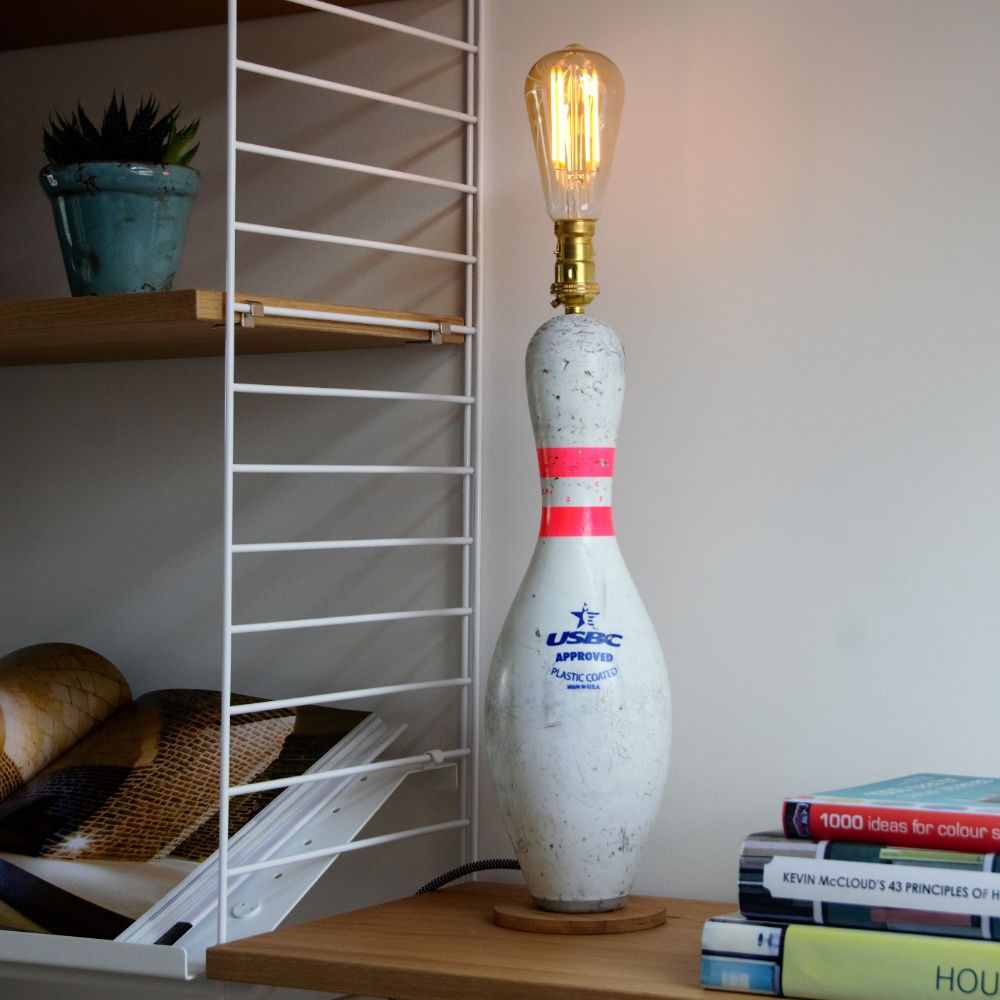 We love creating bespoke lamps, so bring us anything you think might enjoy a new lease of life and we'll re purpose it for you…you may even still have some of your own equipment gathering dust in a corner! We're very friendly so do get in contact - we can't wait to hear your ideas!